ComfortSpan Karma Commercial Upholstery Fabric
Seating Suspension Fabric
Dymetrol® with a soft, flocked material attached to it for cosmetic seating applications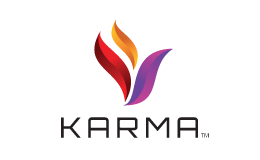 Karma® is the newest addition to the ComfortSpan® line of suspension fabric products by Acme Mills. Its "A-Surface" is comprised of a soft, textured, colored flocked material that can be designed and manufactured to simulate any cloth application. The substrate is a Dymetrol® suspension fabric that has unparalleled comfort, durability and designability.
ComfortSpan® products have been the gold standard for seating suspension fabric for nearly 20 years, but did you know that ComfortSpan® has been integrated into hundreds of unique applications as well?
Our products hold critical advantages over every other suspension material. Comfort, weight savings, designability, customization, durability and style are just a sample of the advantages offered by ComfortSpan®. Call us today, and find out how together, we can bring your next idea or design to life.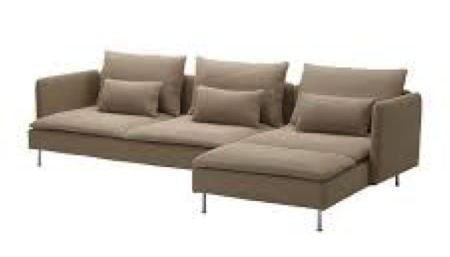 Features
Fiber Dyed Flocked Fabric
Hytrel® Suspension Fabric Substrate
Specifications
Width of Flocked Area: 54 inches
Weight: 13.5 oz/square yard
Cleanability Code: W (Water)
Breaking Strength (ASTM D 5034): Warp>200 | Fill>200
Seam Slippage (ASTM D 4034): Warp 93 | Fill 79
Seam Break Strength (ASTM D 4034): Warp 79 | Fill 93
Tear Strength-Tongue (ASTM D 2261): Warp 38.6 | Fill 30.4
Abrasion – Wyzenbeek (ASTM D 4157): Warp & Fill>75,000
Abrasion – Martindale (ASTM D 4966): >20,000 cycles Martindale Pilling (ASTM D 4970): Grade 5
Lightfastness (AATCC 16E): Grade 4
Wet Crock (AATCC 8): Grade 5
Dry Crock (AATCC 8): Grade 4
Colorfastness to Water (AATCC 107): Grade 4
Bow and Skew (ASTM D 3882): In Spec.
Elongation (Joint Ind. Fabric Std. Sec. 10.1): Warp 0.4% | Fill 0.9%
Dimensional Stability (Joint Ind. Fabric Std. Sec. 9.1): Warp 0% | Fill 0%
Dimensional Change After Laundering (AATCC 135): Warp 0.5% | Fill 0.5%
Fiber Migration (Joint Ind. Fabric Std. Sec. 9.1): 0 Fibers Migrated Through to Surface
Flammability (UFAC): Class 1
Flammability (CA TB 117-E): Class 1