Mass Transit Seating Solutions
Mass Transit Seating: Applications & Advantages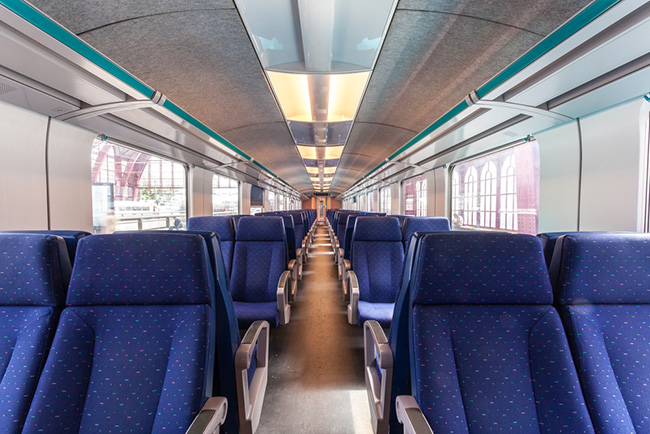 Acme Mills' woven and non-woven fabrics and seat suspension systems are integral components in producing top quality private and commercial Bus, Limousine, Rail, Boat and other Mass Transit and Public Seating applications.
Seats that last because they have to.
We have the experience to know the key to success in Mass Transit is longevity. And we know key to that is economics.
We work with you to provide materials that make the most sense economically up front and over the long haul. As well as developing systems that are easy to maintain.
Applications
Carpet substrate
Trim applique
Sound deadeners
Storage compartment textiles
Audio – speaker grilles
Cargo netting
Acme Mills is expert in enhancing mass transportation seating suspension using our patented Dymetrol® fabric to replace traditional suspension systems.
Dymetrol® is used in Bus, Limousine, Rail, Boat and other Mass Transit applications currently, including many of the world's largest cruise ships, where it provides efficient and comfortable seating support system for pilots, crew and all passengers over millions of miles flown daily. All meet or exceed each industry requirement.
Key advantages
Weight savings due to the possible reduction of foam
Space savings due to thin / sculpted design capability
Cost reductions due to reduced quantities of parts
Recyclable
Available as an option with a flame-retardant finish
Adaptation for automated installation process
No accompanying noises such as squeaks & rattles