Custom Textile Design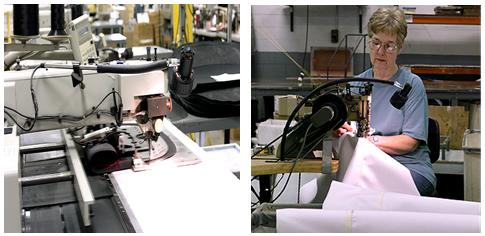 When an off-the-shelf fabric won't work for you, let Acme Mills supply you with an alternative. Our team of design professionals will take the time to gain a true understanding of what your needs actually are. No two projects are ever the same, so we never treat them the same.
Our process begins with determining your needs and discussing your requirements and ideas. At that point, we move on to sketches and design ideas and then samples. Our designers will walk you through the process until you have the fabric solution that is perfect for you.
Because we specialize in designing textiles at Acme Mills whether they are printed, knitted, or woven, for mass production we always have a solution that fits your needs. Not to mention we work with textile designers that have a real feel for texture, color, and pattern and who always pay close attention to details as well as what new trends are on the horizon.